At the beginning of the year, when Legends of Runeterra Patch 2.0 was released, Riot Games announced a Roadmap for us to follow all the events that will come at the game every month from January to July, and we are about to reach the second one of them!
While the first stop of this path gave us the first game update of the season (which you can see here), and a New Lab: Co-Op vs. AI, the second stop on the 2021 Roadmap will bring a new expansion!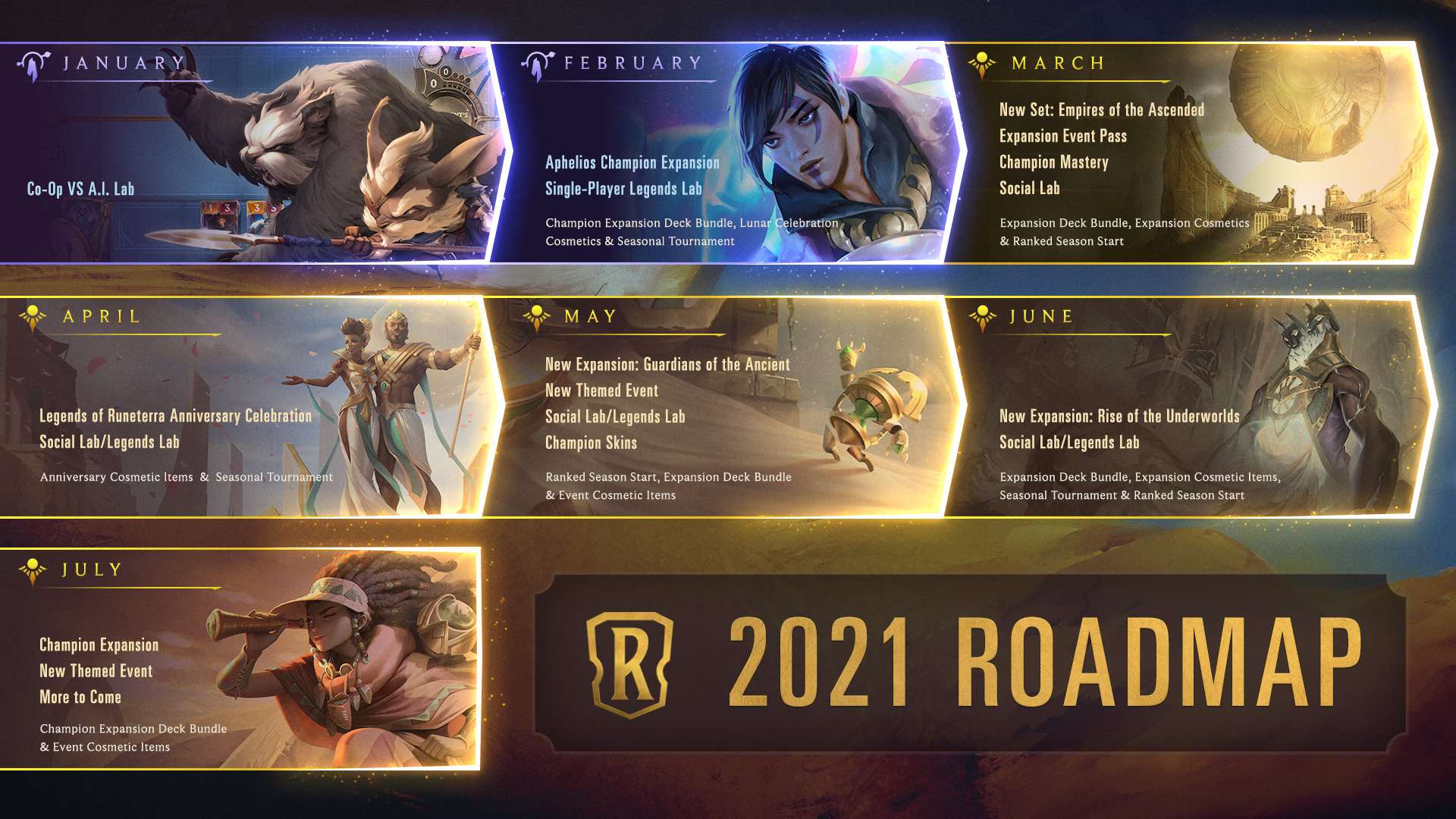 The Aphelios Champion Expansion
In case you missed it, don't worry, we are here to remind you that the upcoming February 3rd, a new part of the Cosmic Creation expansion will be launched in Legends of Runeterra: Aphelios' Champion Expansion.
We still don't know the details of this expansion, nor how many new cards will it bring to our decks, and the way we will be able to obtain them, but at least we know that it will include a Champion Expansion Deck Bundle, Lunar Celebration Cosmetics (to celebrate the Chinese New Year), and a new edition of the Seasonal Tournaments.
We have also known that Aphelios will be available to be played on the upcoming Seasonal Tournament, which is scheduled to begin on February 21st, and conclude on February 28th.
At last, we know that it does not come alone: a new Lab will come alongside the Aphelios' expansion: 'Single-Player Legends Lab'.
We can expect news coming by the beginning of the week (thus, the beginning of the month), so stay tuned!
Related article: