DreamHack has unveiled the broadcast talent for the upcoming DreamHack Masters Spring events. DreamHack Masters Spring is set to take place across Europe, North America, Asia, and Oceania with 32 teams total competing. A total of $300,000 will be up for grabs from May 19th to June 14th.
In addition to the monetary prize pools, teams will also be battling for ESL Pro Tour points.
Guiding fans through the action of European and North American teams via the host role will be Tres "stunna" Saranthus and James "BanKs" Banks. Joining them on the desk as analysts will be Jacob "Pimp" Winneche, Christine "potter" Chi, Halvor "vENdetta" Gulestøl, and Sudhen "Bleh" Wahengbam.
The casting will be handled by Hugo Byron, Harry "JustHarry" Russel, Mohan "launders" Govindasamy, and Conner "Scrawny" Girvan for the two regions.
The Asia and Oceania tournaments will be commentated by Jordan "Elfishguy" Mays, Mitch "pilski Pilipowski, Geordie "Mac" McAleer, and Kevin "KaRath Zhu.
The Europe and North America lineup is:
 Tres "stunna" Saranthus – Host
 James "BanKs" Banks – Host
 Jacob "Pimp" Winneche – Analyst
 Christine "potter" Chi – Analyst
 Halvor "vENdetta" Gulestøl – Analyst
 Sudhen "Bleh" Wahengbam – Analyst
 Hugo Byron – Commentator
 Harry "JustHarry" Russel – Commentator
 Mohan "launders" Govindasamy – Commentator
 Conner "Scrawny" Girvan – Commentator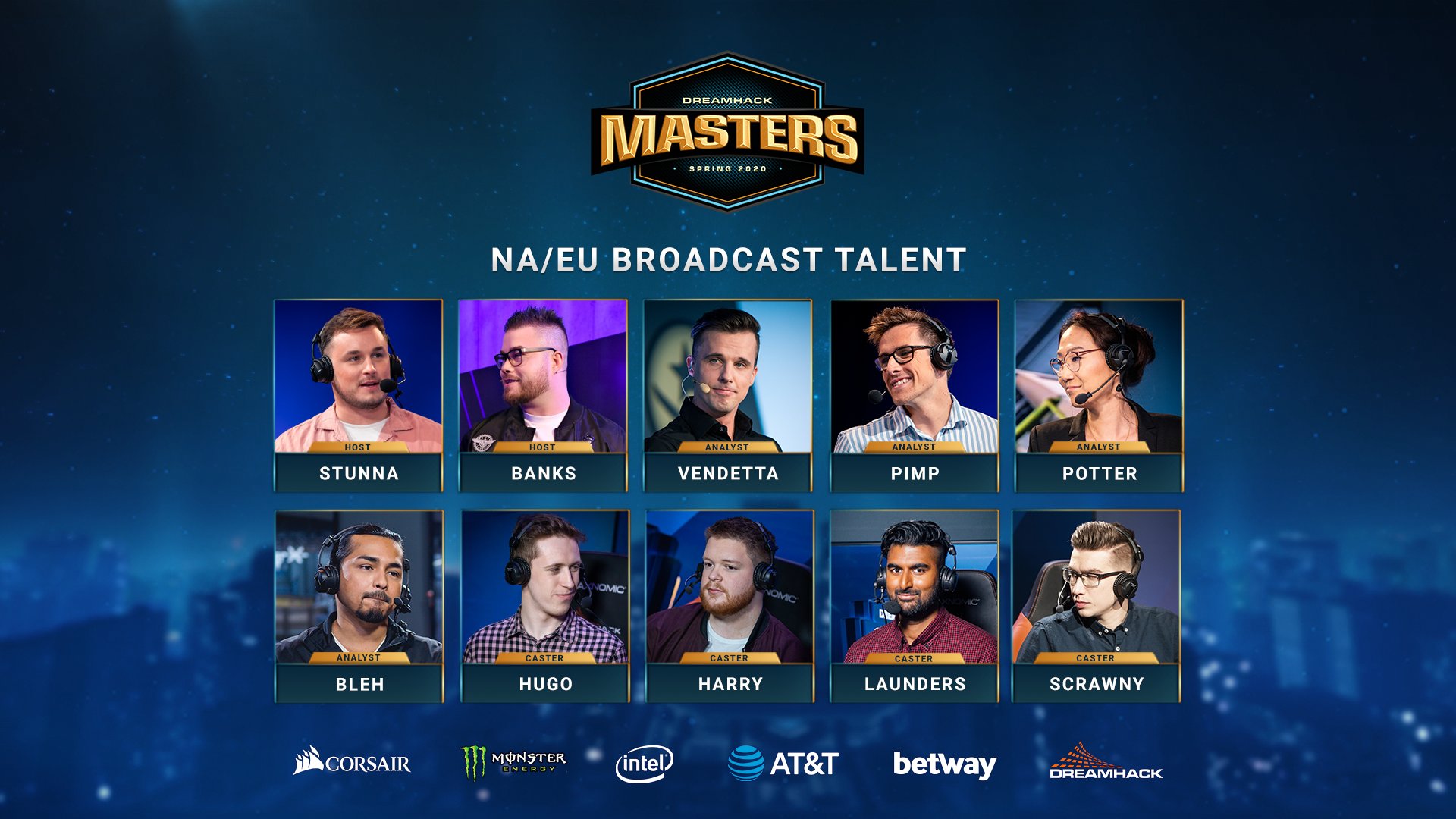 The Asia and Oceania lineup is:
 Jordan "Elfishguy" Mays – Commentator
 Mitch "pilski Pilipowski – Commentator
 Geordie "Mac" McAleer – Commentator
 Kevin "KaRath Zhu – Commentator