Although nothing is official yet, leaks have provided details about "Octane" the expected next character to come to Apex Legends. The character was originally found in leaks alongside another Legend by the name of "Wattson" back on February 17.
Although the first new Legends aren't expected until Season 2 which is slotted to start sometime in June, there has already been plenty of hype built up around Octane. These expectations are based on the previously released roadmap from Respawn Entertainment, the game's developer.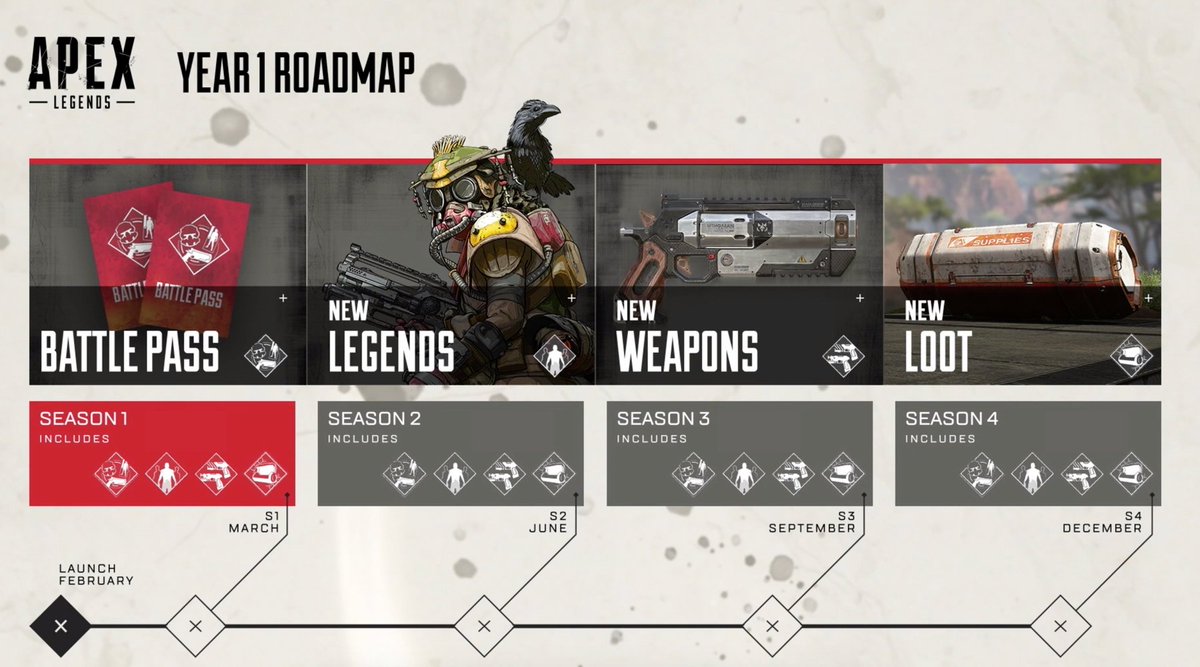 The character at this point has an image and abilities associated with it, the most we have for any Legends leaks thus far.
The image shows Octane looking high on life which certainly goes hand-in-hand with what we know about him.
Combining his photo with his abilities, it's easy to come to the conclusion this character will be a fun one to play.
Provided in a photo and a leak from @childz_pl4y on Instagram (photo removed from IG since), Octane's abilities are as follows:
Passive Ability: Swift Mend
While not taking damage, Octane restores health over time.
Tactical Ability: Adrenaline Junkie
Move 30% faster for 8 seconds. Costs 10% Health. Immune to slows while active.
Ultimate Ability: Launch Pad
Deployable jump pad that catapults users through the air.
Gaining movement speed, healing over time, and being able to launch himself into the air, Octane is poised to jump into battle upon release.
It is important to note that leaks are in fact just leaks and nothing is official until made live by Respawn Entertainment.
Full list of leaked expected legends:
If you're interested in Apex Legends leaks, please feel free to check out our articles:
Related articles: